Via TecMundo
Estamos nos aproximando cada vez mais do "futuro". Assistentes virtuais já estão presente em muitos lares; relógios inteligentes cada vez mais úteis; TVs também têm sua evolução visível: estrutura cada vez mais fina, resolução cada vez maior e cores cada vez mais precisas. A Samsung é responsável por grande parte das novidades e a nova patente pode significar a chegada de mais uma.
Desenvolvedora de televisões como a The Frame TV — que apresenta artes e fotos enquanto a televisão está em standby de forma otimizada. A Samsung sabe que a TV também é um objeto de decoração das casas e, por isso, atenta-se bastante a aparência delas. A patente registrada é da "Window TV" (ou "janela"), que supostamente pode ser sua primeira televisão transparente.
A tecnologia pode não ser nova, mas nunca chegou às lojas. As televisões transparentes já foram apresentadas também por outras marcas, como Panasonic e LG — em conferências como CES e IFA. A Samsung também já apresentou protótipos desde 2010.
A suspeita de que se trata de uma TV transparente vem, obviamente, do nome. A Samsung já apresentou outro dispositivo com nome sugestivo e que representou bem seu propósito: a The Wall. Com display de 146" polegadas.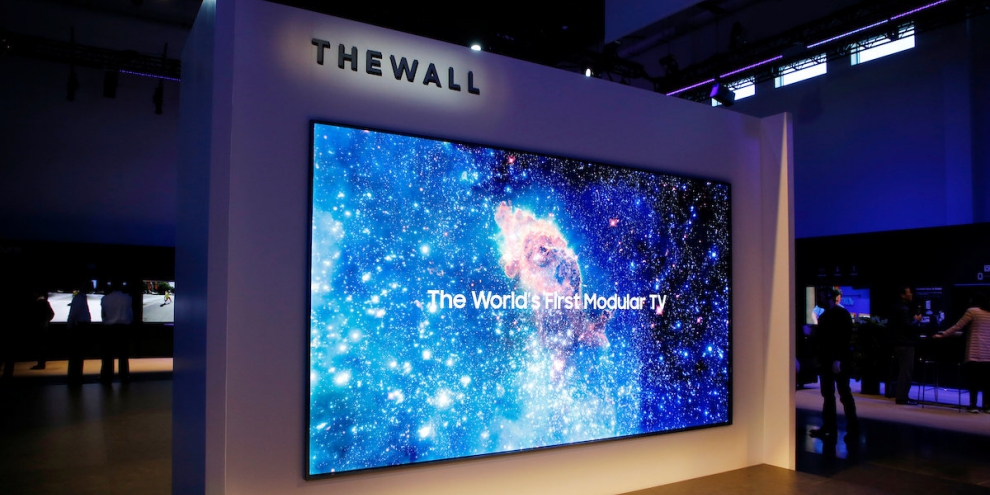 Espera-se que a novidade seja revelada durante a CES 2019 — nos dias 8 a 11 de janeiro.